Donna Melson Arthur
"My older sister Donna died on December 31, 2004. She fought a valiant battle against breast cancer. She will always remain in my heart and remains an inspiration for me. To this day I still miss the ability to send her a quick email or to plan a visit to her house. It just all seems too bizarre that I can no longer do that."

Without Donna and Sam's (living husband) help, I would not have been able to get married (I needed a sponsor) and I would not have a beautiful son along with my wife.
She means more to me than almost everything in life. I think about her ever day. It is amazing that one person can affect you so much. She lived in Denver with her family, husband and two daughters (now off to college and medical school). The last time I saw Donna was at my father's 75th birthday party in California. We all had an excellent time, but I never thought this would be the last time that I would see her.
Whenever I visited her in Denver, the weather always did amazing things. A blizzard in May. 70 degrees Christmas. You can always depend on Denver to keep you on your toes. During Denver trips, at least at sometime during the trip, the sky would have a deep blue color.
That is one thing about Denver and Donna that I will never forget...
God Bless You Donna!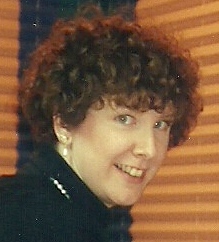 Obituaries
---
From the Denver Post/Rocky Mountain News:
ARTHUR, DONNA MELSON
Donna Melson Arthur, 49, passed away peacefully on December 31, 2004. She was born on March 8, 1955 in Waltham, MA and lived in Denver for the past 25 years. Donna practiced law in Denver for 17 years, most recently working in the Enforcement Division of the US Environmental Protection Agency. Donna will be deeply missed by those who knew her and remembered as a loving and supportive wife, mother, daughter, sister, and friend. She is survived by her husband of 25 years, Robert S. Arthur, Jr.; her two daughters, Caroline Lyle Arthur and Kristin Leigh Arthur; her father and his wife, Robert and Nancy Melson; her mother, Joan Melson; and her two brothers, John (Eva) Melson and Peter (Jeanne) Melson. Services will be held at 1pm on Friday, January 7 in the Fairmount Mortuary Chapel. In lieu of flowers, please send donations to the Susan G. Komen Breast Cancer Foundation, PO Box 650309, Dallas, TX 75265-0309
Published in the Denver Newspaper Agency on 1/5/2005.
From the Brown Alumni Magazine May/June 2005:
Donna Melson Arthur '77, of Englewood, Colo.; Dec. 31, of breast cancer. She was a senior enforcement attorney for the U.S. Environmental Protection Agency for seven years. She was previously an attorney at PRC, an environmental consulting firm, for two years, and was an attorney at Davis Grahm and Stubbs, a Denver law firm, for three years. She earlier did contract accounting work and was an accountant at Main Hurdman. She is survived by her husband, Robert '76, 5101 S. Han- over St., Englewood 80111; two daughters, including Caroline '03; her father, Robert Melson; her mother, Joan Melson; two brothers; and cousins including Donald Melson '75.