Nancy Bounty (Quackenbush) Melson
"Nancy was married to my father for more than 35 years."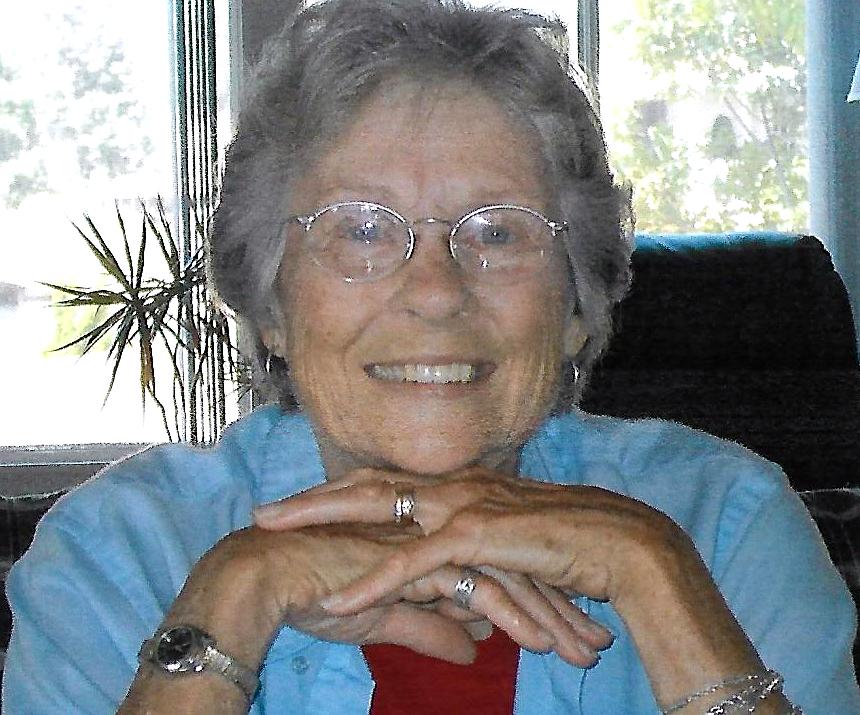 On Wednesday, March 24, 2021, Nancy Quackenbush Melson, beloved wife and mother of five children, passed away at the age of 90 in San Diego, California.

Nancy was born Adriana Suydam Quackenbush on December 2, 1930 at 62 Brookside Road in Darien, CT, daughter of the late Aubrey Lawrence Quackenbush and Helen Rennete McCrea. Her grandfather and grandmother lived in New York City and bought the Darien home in 1905 as a summer retreat. She had two older brothers, Larry and Donald. She was the granddaughter of the artist, Samuel Harkness McCrea II. In 1938, her family moved to 26 Prospect Avenue in Darien, near her grandfather's home.

Nancy went to Darien schools and graduated from the Wood Business School in New York City. Nancy lived in the Prospect Avenue home until her August 5, 1950 marriage to Richard J. Bounty at the Darien (Connecticut) Congregational Church. They lived in Darien (58 Mansfield Avenue) and in West Redding. They raised five children, three daughters, Susan, Virginia and Elizabeth and two sons, Thomas and Scott. Richard owned several automobile service stations, such as Gulf, Exxon and Shell, in the Darien and Ridgefield area. Nancy raised the five children and was the service station bookkeeper. In June 1955 they moved into a new home that brother Donald built at 171 Old Kings Highway in Darien. In 1961, with a growing family, they moved to an 1831 farmhouse in West Redding. They had donkeys, horses, a rooster, several hamsters, ducks dogs, and cats.

Throughout the mid-1960s and 1970s, the Bounty's spent their summers vacationing on Bear Island in their house on Lake Winnipesaukee, New Hampshire. They bought the Boger's summer house in 1966, which was right next to High Tor – the Bounty cabin. It became an often-desired time and the Bounty family continues to spend time on the lake. They named the house, Harvey's House. On December 4, 1979 Richard passed away. Nancy continued raising her family. She worked in real estate companies and volunteered in the Red Cross.

On May 24, 1985, Nancy married Bob Melson at the Newtown Connecticut Congregational Church. In their pastime, they toured New England scouting out covered bridges in the southern Vermont area, eventually publishing a book - Vermont Covered Bridges in the late 1980s: Brattleboro to Woodstock and Bennington to Middlebury. In late 1988, they moved west to Simi Valley, California. She worked in real estate and in antique stores. While in California, they toured all areas of the state – Lake Tahoe, Bodie, the state capitol, Old Sacramento, the Redwood forests, San Francisco, Tiberon (one of Nancy's favorite areas) Carmel-by-the-Sea, Big Sur, Monterrey Bay, Santa Maria and Pismo Beach, Solvang and Santa Barbara, as well as Ventura, Carpinteria, and the Channel Islands harbor. In the late 1990s Nancy and Bob moved south to San Marcos where they spent their retirement. They spent many weekdays and weekends enjoying themselves at the California beaches, including boogie boarding together.

A memorial service and scattering at sea occurred in July 2021 off Oceanside, California.